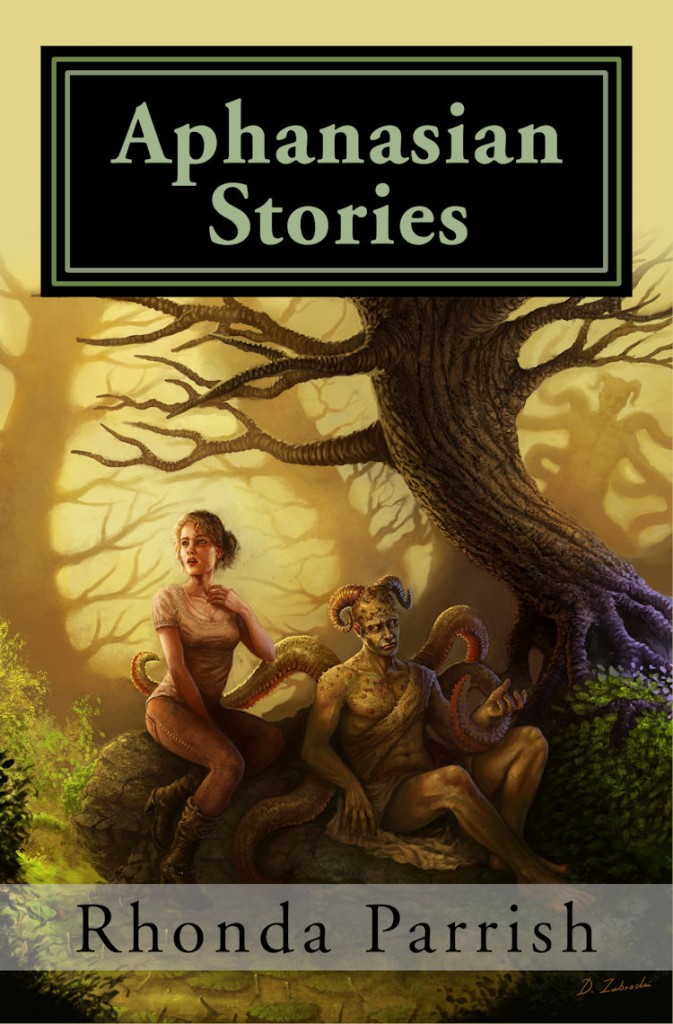 Three of Rhonda Parrish's beloved Aphanasian stories brought together in one collection for the first time!
A Love Story: Z'thandra, a swamp elf living with the Reptar, discovers a human near the village. When she falls in love with him, she faces the most difficult choice of her life, a decision that will affect the Reptar for generations.
Lost and Found: Xavier, the escaped subject of a madman's experiments, and Colby, a young lady on a mission to save her brother, must combine their efforts to elude capture and recover the magical artifact that will save Colby's brother before it's too late.
Sister Margaret: A vampire hunter and a half-incubus swordsman are hired by a priestess to kill the undead pimp that is extorting, torturing and murdering vulnerable girls.
Praise for Lost and Found and A Love Story (formerly titled Shades of Green):
"Rhonda Parrish's descriptive and action-packed prose grabs you by the hands and doesn't let go. This is the kind of story that's so good you clutch right back because you don't ever want it to end."
– Carrie Jones, New York Times Bestselling author of NEED
"Straight fantasy has to be really good to hold my interest. "Shades of Green" is absolutely excellent! Among the best fantasies I've read, a tale that unfolded smoothly and drew me in from the start. You'll find yourself sincerely concerned for young Z'thandra and her plight. Parrish is one talented writer!"
– Marge Simon, Stoker winner, VECTORS: A Week in the Death of a Planet, 2008.
"With this wonderful novella, Rhonda Parrish plunges us into a fascinating new world populated with engaging characters, strange races, and a dark, shadowy villain. A wonderful fantasy from a gifted storyteller."
– Lee Moan, author of The Hotel Galileo
Available now at:
Amazon (Kindle)
Amazon (Paperback)
And also at Goodreads