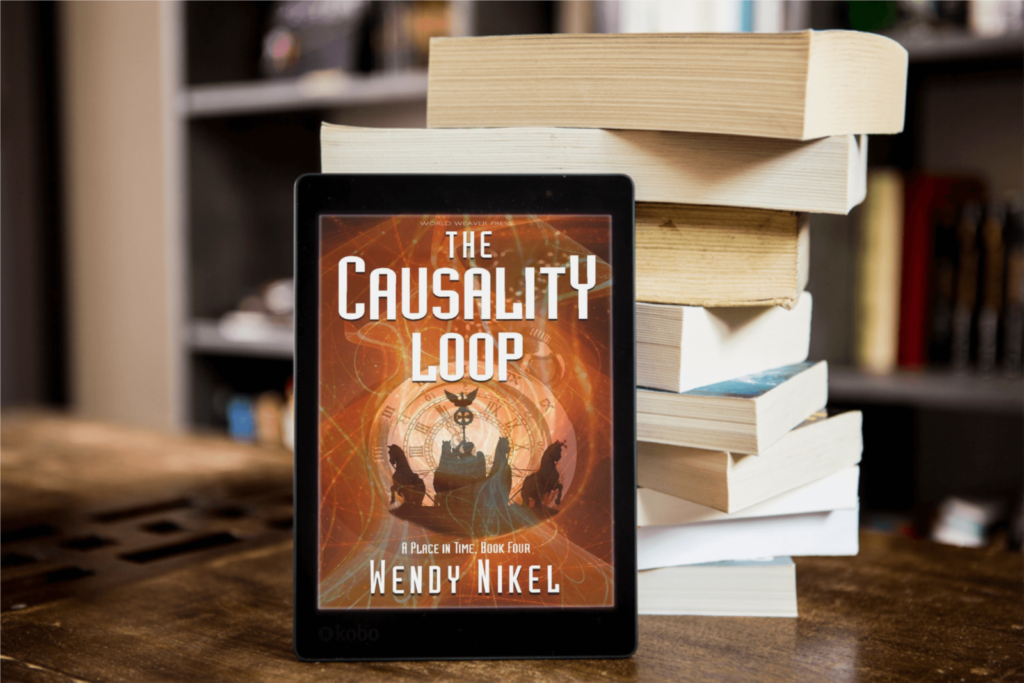 I love this book.
I love this series.
The Causality Loop, which is out today, is the fourth and final installment in Wendy Nikel's A Place in Time series. Like the three books that came before it, it's a fun quick read. Super tight, super awesome.
I've been privileged to call myself the editor of these books and it's bittersweet to watch the final one head out into the world.
Dodge Greenley is tired of being the go-between for his time-traveling family. All he wants is for them all to be able to live together peacefully in one era—is that too much to ask? But after breaking all the Rules of time travel in a desperate attempt to retroactively free his parents from the threat of the secret organization his father worked for a hundred years earlier, Dodge makes a startling discovery. It turns out there's someone else stalking his family up and down the timeline, and this time, the menace may be coming from within the Place in Time Travel Agency itself.

Enlisting the help of his 22nd century coworker, Dodge sets off to the year 1915 to rescue his sister from a threat that might have originated at any point in their past, present, or future, proving once again that the greatest threat to time travelers is other time travelers.
Find it Online:
Amazon
Barnes & Noble
Books-A-Million
Goodreads
Independent Bookstores
iTunes/Apple iBooks
Kobo
Get the first three books too if you've missed them 🙂